We'll Send you a Postcard! Sign up on our website, and mention that you'd like one of our custom Keyser Team postcard's and we'll send you a postcard!

Welcome to The Sunny Shores of Sarasota and Manatee Counties!

"We'll Bring you home!"
12293 Edgewater Drive, Port Charlotte FL 33952
MLS # A4500682



12213 KRAFT AVE, PORT CHARLOTTE, FL 33953
Brett Keyser- Team Lead, Realtor

About Brett Brett is a real estate agent with RE/MAX Alliance Group in sunny Sarasota Florida, where he has been a Real Estate Consultant for 15 years. Brett is a native to Sarasota and holds a degree in Finance and a MBA from the University of Florida. Brett has studied Spanish most of his life and has worked with dozens of Spanish speaking clients. His coverage areas include Sarasota, Lakewood Ranch, Nokomis, Osprey, Venice, Bradenton, Palmetto, Ellenton, and Parrish. In 2021 Brett ranked in the Top 1% of all Active Realtors in Sarasota and Manatee Counties in Total Number of Sales, and in the last 2 years has sold 109 Homes! Brett sells houses at an alarming rate. In 2021 Brett the median active days on a listing on the market is 4 days! Brett is also a very competent negotiator and received 106% list to sale price for his clients in 2021! Brett works very hard for his clients, and in turn they often recommend Brett to their friends and family members to help them with their Real Estate needs. In 2021 Brett has sold 63 Properties. For buyers, Brett goes the extra mile to find the right property for you! For sellers, Brett provides a customized marketing and advertising plan to sell your property. Brett knows the area extremely well, and will provide you with an in depth market analysis. Brett looks forward to working with you!



Diane Conlon- Inside Sales
Diane joined the Keyser Team in 2019, and works as our amazing inside sales agent. She is the most outstanding person you will ever speak with on the phone and getting to the heart of what you are looking for! You will feel so warm speaking with her with her, amazing loving and guiding charm! Diane has exceptional knowledge of the southern shores of Sarasota County including Venice. In her spare time she is dedicated to her immediate family, and crafting handmade Jewelry.


Marlene Nunez- Executive Assistant, Marketing Coordinator, Transaction Management
Marlene joined the Keyser Team in January of 2020. Marlene has been around Real Estate the majority of her life, in one aspect or another. She grew up in Union County NJ, and comes from a rich cultural background where she is Tri-Lingual in Portuguese/Spanish/English. As a young child she dreamed of tropical paradise locations and aspired to study Marine Biology. She attended Eckerd College in St. Petersburg FL, and Graduated in 2006 With a Bachelor's in Environmental Studies and Geology. She is currently working on her Master's Degree in Project Management, as well as her Realtor License. In 2006 she returned to NJ to pursue working in the indoor environmental trades that impact our indoor air and environments. She was a certified Lead Inspector/Risk assessor in NY/NJ for about 2 years, while also working in the Mold Industry, Underground storage Tanks, Lead, Asbestos, Radon, and Environmental site assessments. Eventually this kept pushing her in the direction of how homes and properties are built and maintained, and this curiosity led her to Property Management. For about 5 years she worked in Property Management and oversaw thousands of apartments and their maintenance needs while working as part of a team of building supervisors and Field Managers.In 2016, she brought her new young family with bustling twin girls, spouse and fur babies, and came down to Florida again, this time for good! She has always enjoyed the world of Real Estate, and creatively adds to our team as an Executive Administrative Assistant, and Marketing Coordinator. You will see her work shine through in all of the personal touches that The Keyser Team brings to the forefront of our commitment to giving you THE EDGE in your Real Estate search. Does she miss NJ? Not really! But her biggest search in FL will always be finding "NJ Pizzeria's and putting them to the test! In her spare time, insert laugh here, Marlene also enjoys all kinds of crafting, and creatively helping her chilren in school with homemade costumes, projects, and adventures including emroidery, crystal dot artwork, candle making, scrapbooking, and painting, as well as reading on her kindle and shopping for people in the community on the weekends.


Molly Beers- Buyer's Agent, Realtor

Our newest Agent Molly eers joined The Keyser Team in August 2021, and has been rocking it ever since! Molly fell in love with Florida and decided to leverage her decades as a general manager in retail home furnishings to assist buyers in finding their dream home in the Sarasota Market. She utilizes her design skills to help her clients envision what a space could look like while providing outstanding service throughout the buying process. She holds and AAS from Fashion Institute of Technology and BS in Business from Buffalo state College. Molly is an avid reader and enjoys walking the west coast beaches.
6905 Point Of Rocks Rd, Sarasota, FL 34242
Listing Provided By RE/MAX Alliance Group
6905 Point Of Rocks Rd, Sarasota, FL 34242

Listing Provided By RE/MAX Alliance Group
360 Canal Rd, Sarasota, FL 34242
Listing Provided By RE/MAX Alliance Group
360 Canal Rd, Sarasota, FL 34242

Listing Provided By RE/MAX Alliance Group
8030 Midnight Pass Rd, Sarasota, FL 34242
Listing Provided By RE/MAX Alliance Group
8030 Midnight Pass Rd, Sarasota, FL 34242

Listing Provided By RE/MAX Alliance Group
128 Golden Gate Pt 601b, Sarasota, FL 34236
Listing Provided By RE/MAX Alliance Group
128 Golden Gate Pt 601b, Sarasota, FL 34236

Listing Provided By RE/MAX Alliance Group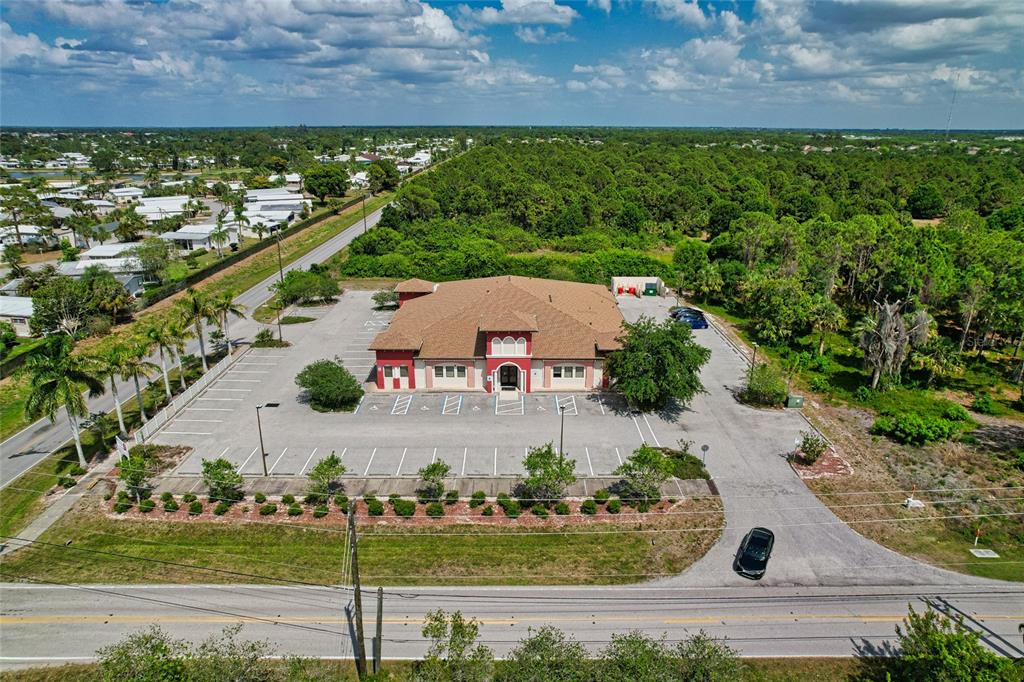 2300 Loveland Blvd, Punta Gorda, FL 33980
Listing Provided By RE/MAX Alliance Group
2300 Loveland Blvd, Punta Gorda, FL 33980

Listing Provided By RE/MAX Alliance Group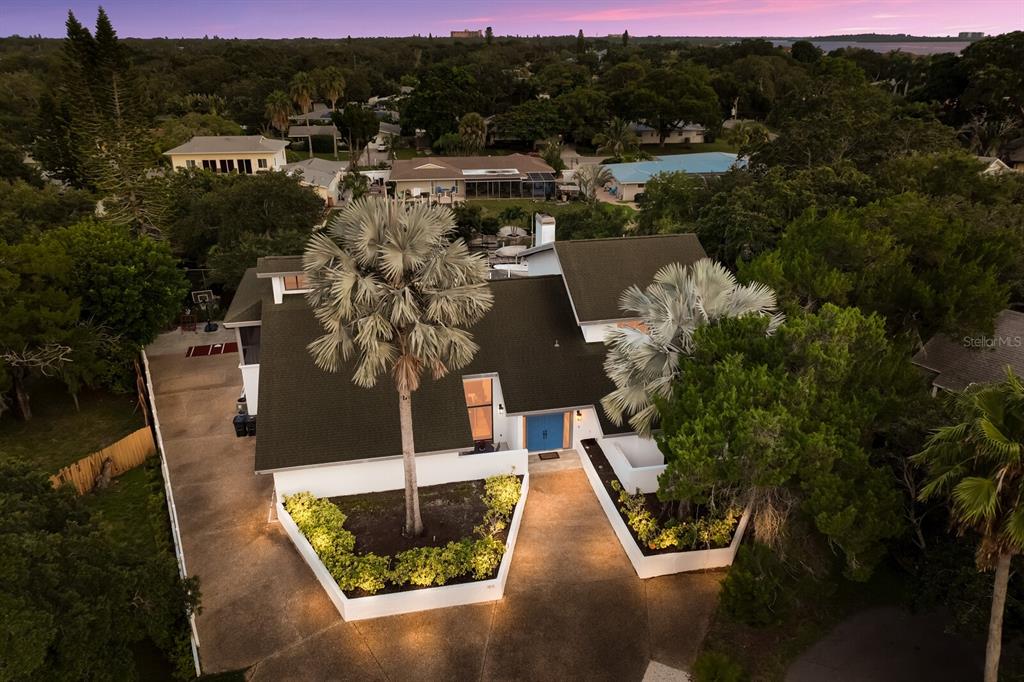 1815 Buccaneer Ter, Sarasota, FL 34231
Listing Provided By RE/MAX Alliance Group
1815 Buccaneer Ter, Sarasota, FL 34231

Listing Provided By RE/MAX Alliance Group
Excellent! I called Brett for the first time at 2pm on a Sunday to see a specific house. I was in that house by 2:30 that day. That's how responsive Brett is, and that's how I wanted to start this review. We moved down from upstate NY during the pandemic not knowing specifically what area we wanted to live in. Brett is from Sarasota and has unparalleled knowledge of the area which is a huge help. Brett lined up multiple showings in a day so you can see and weigh all your options. He has the patience a realtor needs to deal with clients exploring all the different neighborhoods in Sarasota. In this sellers market we had to put in multiple offers on houses, Brett worked hard to negotiate on our behalf to get us what we wanted. His assistant Marlene is also great, she keeps you in the loop of everything that is going on. Brett has an arsenal of tools to help through the home buying process with a mortgage, inspections and closing attorney. All top notch! We ultimately chose Lakewood Ranch for our new home. Brett is a full time realtor with an MBA in finance and a real estate investor. We were so happy with him and his team at Remax, we went on to use Brett's expertise to buy 6 investment properties in the area within 2 months by January 1st. Think about the work that entails and Brett got it done! Verified by RateMyAgent
by D.S
Brett is very hardworking and thorough! We have used Brett numerous times for real estate deals and totally rely on his expertise. I would definitely suggest others to put your trust in Brett! Verified by RateMyAgent
by S.D
Great agent! In a time and place where people bow out when things get tough, Brett bears down and he and his team grind away to get things done. Best realtor experience I've had in five states, 25 years. He's awesome! Verified by RateMyAgent
by S.W
Topic: We won a HomeLight Achievement! Some agents stand out from the crowd, and Brett Keyser is one of them. Brett's accolades include recognition as an Elite Agent from HomeLight — among its top 1 percent of agents for service and results. For his above and beyond expertise, HomeLight also awarded Brett with all three of its achievement awards for Top Negotiator, Top Producer, and Sells Homes Fast for 2021. He's known for his track record for fast responses and high-quality service, as one buyer shared on his HomeLight profile: "He went the extra mile more than once and gave us a lot of advice and his educated opinion whenever we asked for it. He was responsive and knowledgeable about the area and the market." Brett was recognized with real estate achievement awards that reflect his more than 14 years of experience, more than 600 transactions, and more than 400 single-family homes sold. HomeLight highlights agents like Brett for its awards based on real estate transaction data from its database. Buyers and sellers can count on these achievements as recognition that they are working with expert agents who can help them achieve their real estate goals. Brett stand out among the elite Buyers and sellers aren't shy about sharing Brett's with overwhelmingly positive reviews, and he's a strong member of The Keyser Team from Re/Max. He's best known not only for his area expertise as a Sarasota native and negotiator, but he also sells properties fast, selling more than 59 percent faster than the average Sarasota area agent. In the first month of 2022, he outperformed the market, selling a condo for more than 20 percent over the asking price, and overall he's sold more than 140 condos than the average agent. On the flip side, buyers are on benefitting too, and in November 2021, he helped a buyer purchase a single-family home for 11 percent less than the asking price. As a recognized home loan, title and escrow, and cash close specialist, Brett has a wide range of expertise to achieve nearly any real estate goal.
by Homelight Elite Article
Google Review Happier than I could have imagined! I had very high expectations for the sale of our home and Brett Keyser and his REMAX Alliance Group far exceeded them. Brett was clear, thorough, and diligent in keeping us informed. He always responded to any question or concern in a timely manner, making me confident we were working as a client/realtor TEAM! I was blown away by the digital staging his office arranged, as well as many other high quality standards of practice I might not have encountered elsewhere. If you are looking for a realtor, I highly recommend Brett Keyser!
by A.L.
Google Review Brett was a phenomenal realtor, selling my rental property for an excellent cash offer so quickly that he didn't even have to cover a month's mortgage payment without a tenant. He handled staging of the property for photos, recommended contractors to fix minor issues, scheduled showings with the tenant as she moved out, and carefully walked me through the negotiation process all the way to an eventual, successful resolution. I have since referred him to friends and family, and will continue to do so.
by C.B